Who's Wearing Nic Harry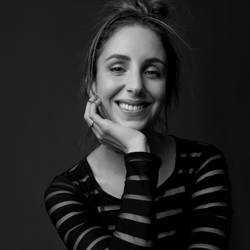 Julia Anastasopoulos
Julia Anastasopoulos is a multi disciplined actress, artist and illustrator. She has worked in many fields including theatre, film, book illustration and mural-making but is most well known for her role in the smash hit web-series SuzelleDIY. In 2014, she and her now husband, Ari Kruger, decided to combine their skills and passion for comedy to develop a project outside of their commercial work. Subsequently, SuzelleDIY was born and has now grown into a full scale brand and business. They have launched two successful books and have won multiple awards including two Loeries, The Superbalist 100 and best People and Blogs channel at the YouTube awards 2016. Their channel currently has been viewed over 20 million times with a growing base of 120,000 subscribers. Julia and Ari have since started a production company called Sketchbook Studios, which produces SuzelleDIY alongside an array of new characters and content. Their latest endeavour is called "Tali's Wedding Diary" an 8 part Showmax original in which Julia plays Tali, a Sandton princess who has hired a documentary crew to document every step of her wedding. The series will be aired in December 2017.
Maps Maponyane
Maps is a TV presenter, MC, Model and one incredibly stylish man. He has featured on the cover of GQ South Africa and some of his accolades include: GQ's Best Dressed Men List and the youngest nominee, GQ's Cool 35 Guys Under 35, Vuzu 10over10 #1 Most Stylish Man and SA Style Award – Most Stylish Model/Media Personality.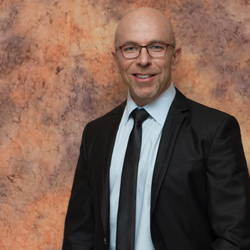 Bryan Schimmel
Bryan Schimmel is widely regarded as one of the leading Music Directors, Arrangers and Orchestrators in South Africa. With a career of more than thirty years, he has worked in theatre, special events, recording and television across a full spectrum of music from rock bands to Big Bands, string quartets to symphony orchestras. pop to hip-hop. He is the recipient of the 2017 ABSA Jewish Achiever's Award in the fields of Art, Sport, Science and Culture. He also holds four Naledi Theatre awards and a Masters Degree in Music Cum Laude. As if being on the ground is not enough for Bryan, he has launched a unique act entitled The Flying Maestro, a never-been-done before act of conducting an orchestra while simultaneously performing aerial stunts. He has also entered the world of inspirational and motivational speakers expanding on his personal mantra 'live to inspire'.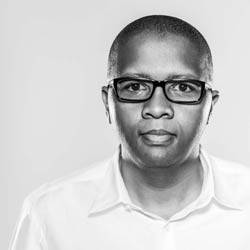 Xolisa Dyeshana
Xolisa Dyeshana is Executive Creative Director and partner at Joe Public, South Africa's largest independent advertising agency. His passion lies in the world of creativity and it's evident in the many accolades he's received, both locally and internationally. In 2015, Xolisa, along with his business partner Pepe Marais had the privilege of being the opening speakers at the 20th annual Design Indaba Conference, one of the most prestigious platforms for creativity in the world. He has been named one of the Top 6 People To Watch In Advertising by Finweek, and had judged many award shows around the globe including The Cannes Lions Awards, The Bees Digital Awards, The John Caples Direct Awards and many more. In 2013, he was named an advertising "Game Changer" in Jeremy Maggs' The Annual.​​​​​​​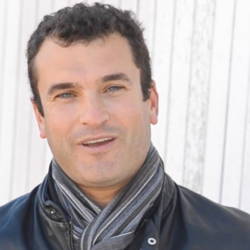 Paul du Toit
Paul du Toit is a man of many talents. Actor, sportsman and family man, his versatility really shines. A familiar face on the local scene, he has played numerous roles on the small and big screen, featuring in Binnelanders, 7de Laan, Semi-Soet and Noem my Skollie. On the stage, Paul has been in the very successful The Rocky Horror Show and Hedwig and the Angry Inch.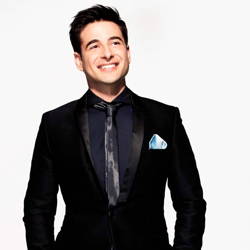 Gil Oved
Voted 2014 GQ Best Dressed Man, Gil Oved is one of the country's most stylish businessmen. A serial entrepreneur and self-confessed foodie, Gil is group co-CEO of The Creative Counsel (TCC), South Africa's largest agency group. Carefree yet serious, he more than merely pays lip service to being innovative and bold, he injects creativity and fun in his daily working environment. He was one of the Dragons in the launch series of Dragons Den South Africa and has co-authored a book, I'M IN with the other four dragons on the show. Gil is the Johannesburg chapter chair for the global Young Presidents Organisation as well as the Africa regional forum officer. Together with TCC co-founder and group co-CEO Ran Neu-Ner he won the CNBC All Africa Business Leader Awards (AABLA) Young Business Leader of the Year 2014 and recently the duo was awarded 2015 Sanlam/Business Partners Entrepreneur of the Year. He lives by his mantra 'passion fuelled optimism.'
Katlego Maboe
Trilingual Katlego Maboe is not only host of the SABC3 show Expresso but also the second season of Strictly Come Dancing. Awarded the title of Presenter of the Year at the 2015 South African Film and Television Awards (SAFTAs), Maboe has grown year-on-year into a well-known TV presenter, singer, voice-over artist, MC, model and actor. We got to chat to the man behind the scenes. Follow Katlego Maboe on Instagram.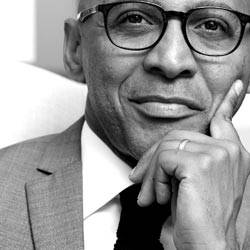 Romeo Kumalo
Romeo is the CEO and co-founder of Washirika Holdings, a pan-African investment holding company with investments that span the property development and ICT sectors. He was previously CEO of Vodacom/Vodafone international where he held positions accountable for managing the cellular giant's interest in African markets.
---
Jenny Close
Jenny Close is a Scottish expat who is passionate about the outdoors, making her move to Cape Town a logical choice. Jenny is a prominent figure in the cycling community, therefore we decided to go with the experts and ask her to test drive our cycling socks, Read her review of Nic Harry Cycling Socks and her interview in our magazine.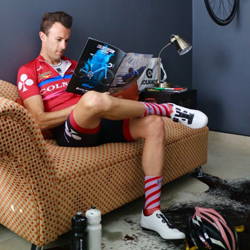 Marco Stichini
Marco Stichini is a man of many talents. He's a business man, an athlete and a traveller, making him the perfect choice to be our Cycling Socks ambassador. He likes looking good, dressing in style, and travelling the world.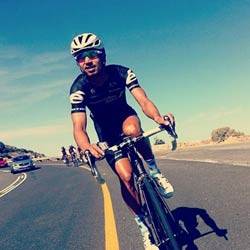 Jayde Julies
Jaydé Julius is passionate about cycling, being active and Nic Harry socks. He prides himself on his style and always looking good, on and off the bike.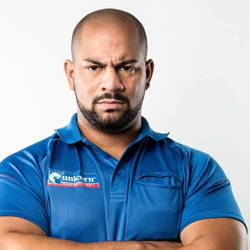 Devon Petersen
Devon Petersen (born 4 June 1986) is a South African professional darts player. He has qualified for the PDC World Championship on three occasions with his best result coming in 2014 when he reached the last 16. Petersen has become popular for dancing on to the stage to Shakira's Waka Waka (This Time for Africa) before his matches.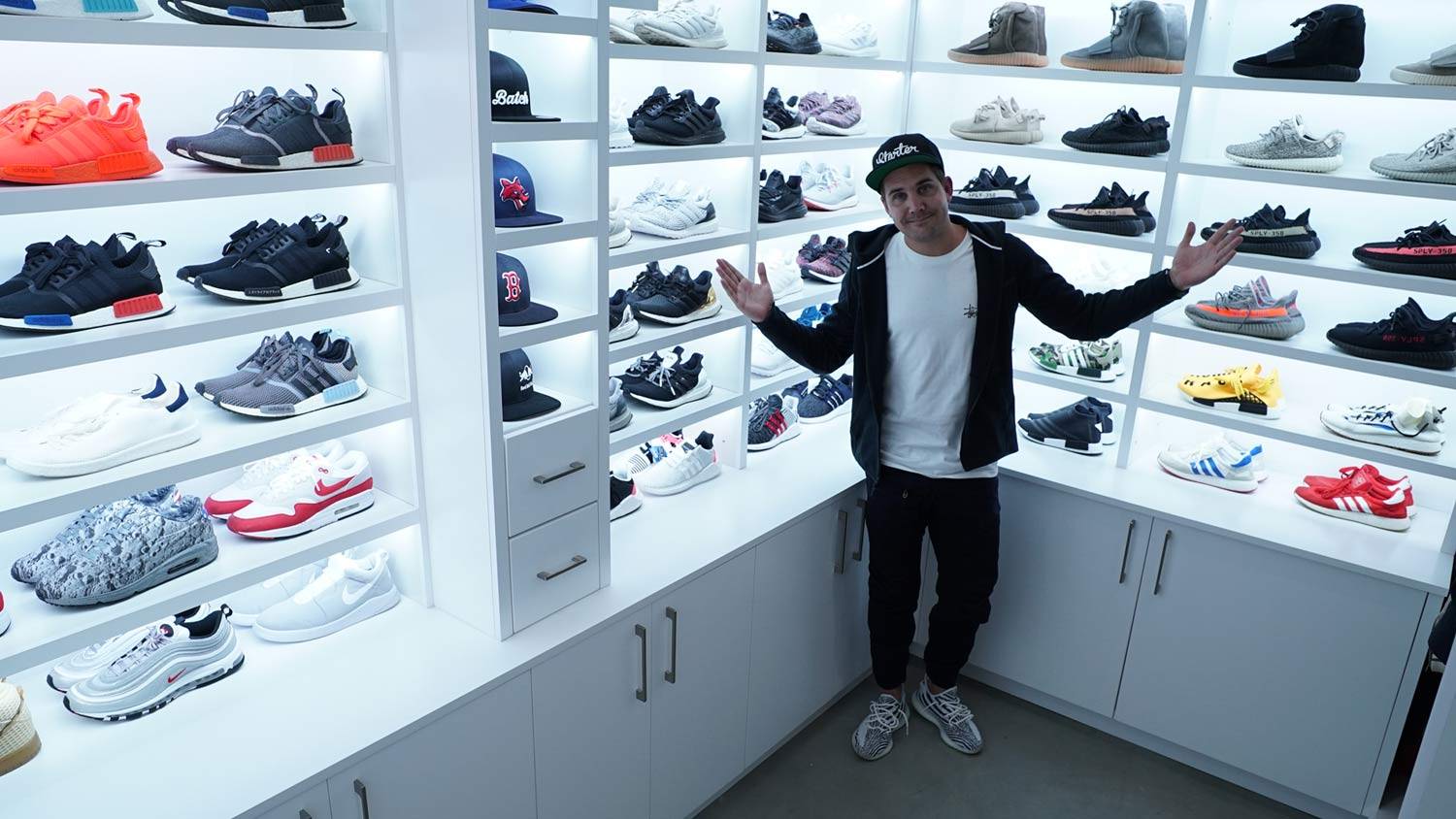 Chris Jack, creative director by day, DJ by night, and avid sneaker collector 24/7. A firm fixture on the Mother City's music map, the last ten years behind the controls have taken him to clubs and festivals all over South Africa and beyond. Chris recently launched his weekly sneaker show on Instagram Stories @sneakerstories.tv that has garnered the attention of many prolific sneaker heads the world over.
IInstagram: @chr1sjack / @sneakerstories.tv